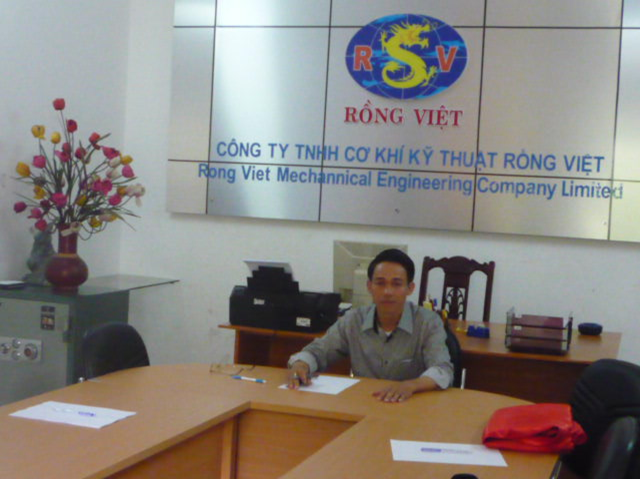 FORMATION AND DEVELOPMENT PROCESS
In 1996 constructed Phu My 2-1 power plants, petroleum depot A, B, C Nha Be.
In 1998 and 1999, constructed Bocbon plant in Tay Ninh; Kien Luong cement plant in Kien Giang, Hon Trong.
In 1999 to 2003 constructed Cement plants in Nghi Son Thanh Hoa, power plants in Pha Lai and Ba Ria, Tiger beer plant in Hoc Mon, Glass plant in Binh Duong,... After many years of hard work on roadworks across the nation, we have had a lot of experience as well as gained a solid foundation.
In 2004 I managed many foreign companies, such as South Korea to construct technological pipes of Phu My fertilizer plant; to install the pipe system and scale bearing cap for BLUESCOPE Steel of Australia, to build block for aluminum smelter at Chan May port of Thailand, Thua Thien Hue province.
But the effort was not stopping here. From 2007 to 2009, we signed the contract to be responsible for managing and providing the welders, installers for the PTSC Oil and Gas Service Company in Quang Ngai in order to implement the entire main pipes items Dung Quat Oil refinery. Next was to sign a contract to process and manufacture 30 000 DI pipes of wastewater treatment unit 58 Dung Quat Oil refinery for PVE Oil company.
In early 2010 signed a contract with PVC-PT Oil and Gas pipeline joint-stock in order to construct BLOCK and technological pipes of first 90-metre drilling plagform base in Vietnam. To the end of 2010 signed a contract to process and manufacture near 60 000 DI technological pipes for Dinh Vu fibre factory in Hai Phong for Thanh Phat Joint Stock company. January 10, 2011 the company signed a contract with Trading & Technical Services Company Limited to install and operate 4 cisterns of plant project of FIRST SOLAR in industrial parks Southeast, Cu Chi.
Thanks to the trust and reputation for quality, engineering and the arts and the guarantee about the progress of each project, we are the trust of many companies when signing long-term contracts. This gives us confidence in confirming its own brand in our fields and superior strength:
1. Processing, fabrication, installation of mechanical products: install and weld technological pipes, pressure vessel, and structural steel.
2. Construction of oil and gas industry: BLOCK base of drilling rig, the floating structures, installation and calibration of machinery and equipment of power plants, nitrogen, oil filter ...
3. Provide welders and professional-skilled installation: welder 6G certificates and other certificates issued by the G7 countries,...

In 2012, we decided to establish RONG VIET MECHANICAL ENGINEERING COMPANY LIMITED with the purpose to gather talented engineers and skilled workers who used to take part in a lot of domestic projects and be appreciated by many foreign experts. As a result, we find it confident to meet the construction for the oil and gas national energy demands which requires workers with professional qualifications, skills. Rong Viet Company always aims at "growing over time", I understood that the cooperation of our customers had extremely important mean for our success and development.

Our sole target is to always do the best to build a reputable brand and to become a trusted address of each customer as well as deliver the best quality so that Rong Viet can closer to each partner.

Our top principle is to always considered in the occupational safety, followed by quality assurance about techniques and progress of all works. We constantly strived to become a stronger trademark, firmly develop on the path of industrialization and modernization of the country. Above all, Rong Viet commits to bring the confidence, happyness when worked in long-term cooperation with your company.

Sincere thanks to the interest and cooperation of our customers! I always look forward to and honor with customers to build the long-term partnerships and sustainable relationship.


Best regards!